Reuse, Reduce, Recycle
In our initiatives to keep the planet going many times the computer and electronics industry is left out. Padre PC believes that just because you may think your system or electronic device has reached it's "end of life" does not mean it should end up in a landfill. There are many options for your old electronics besides the garbage can. Padre PC can help identify the best route for your used electronics by either helling you reuse them, reducing the amount you have or ultimately setting your mind at ease by scheduling a pick up for recycling.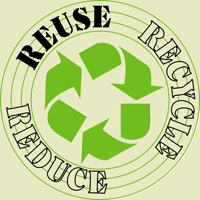 In many cases your old electronics can be reused or re-purposed. Whether it's by adding upgrades to an old PC to make it run faster, or installing a new picture tube in your tv, many electronic devices can be brought back from the "dead". Padre PC can evaluate your electronics and offer the best possible solutions. In some cases the electronics you have may be out of date, and therefore of no need to you. This is not to say that someone else couldn't use them. Padre PC understand that there is a need for those less fortunate to have access to computers, tv's, and other electronics. If Padre PC determines that your equipment is out of date and you would just rather dontate it, a pick up and donation service can be arranged. We believe that all electronics should be used to their fullest extent whether that be by the owner or the new owner.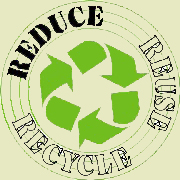 The ultimate goal of any green program is to reduce the waste we as a society generate. One way to reduce the amount of harmful pollutants found in electronics ending up in the garbage is to reduce the amount of said electronics. Reduction can happen in many ways. One way to reduce the amount of electronics ending up in the ladfills is to Reuse them. Reusing your electronics and not purchasing new electronic devices everytime something happens to your old ones reduces the amount in the pipeline. The same can be said about donating your electronics to someone else. This keeps them from buying new ones.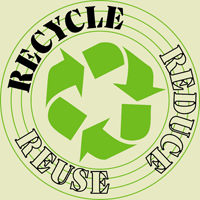 "Recycle" is the buzzword of the day. It always has been and always will be. The goal of any "green" program is the ultimate recycling of old materials. We've already seen the lesser known parts of any green program. While Reuse and Reduce are good for the overall benefit of the planet, they are by no means the end of the line. Recycling is actually the end of the line for anything. Recycling involves processing used materials into new products to prevent waste of potentially useful materials, reduce the consumption of fresh raw materials, reduce energy usage, reduce air pollution (from incineration) and water pollution (from landfilling) by reducing the need for "conventional" waste disposal, and lower greenhouse gas emissions as compared to virgin production. Padre PC can assist you in this effort by evaluating your electronics, deciding if they can be reused or reduced, and if not ultimately pick them up for recycling.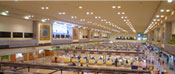 Get to know the owner of Padre PC a little better and learn why he believes customer loyalty and customer service are key ingredients for any business.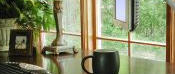 Residential customers are often overlooked. Find out how Padre PC can help improve your technology driven life.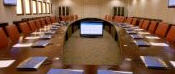 Commercial customers don't always have the time to manage their company's IT needs. Padre PC is the key to helping your business run like a well oiled machine