About Us
Padre PC was founded by keeping two very distinct principles in mind. Customer service, and customer loyalty. Many companies talk about these same principles but in fact all they DO is talk. We truly believe at Padre PC that the customer is our greatest asset. We will do whatever it takes to maintain the level of service you would expect from a company that stands behind these principles. Padre PC is a full service technology company providing troubleshooting, hardware repairs, IT consulting, and web design for both the residential and commercial customer.  The goal of Padre PC is to bring computers and the technology surrounding them down to a level which anyone can understand. Through phone calls, chat sessions, email, and on-site visits, this goal can be reached. Please see the appropriate services section for a better understanding of how Padre PC can further enrich your technology driven life.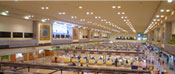 Get to know the owner of Padre PC a little better and learn why he believes customer loyalty and customer service are key ingredients for any business.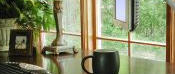 Residential customers are often overlooked. Find out how Padre PC can help improve your technology driven life.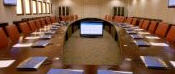 Commercial customers don't always have the time to manage their company's IT needs. Padre PC is the key to helping your business run like a well oiled machine
News and Events
AUG 26
Padre PC has new web design. Have a look around!
Contact